Champion Chezami Azazel (NZ)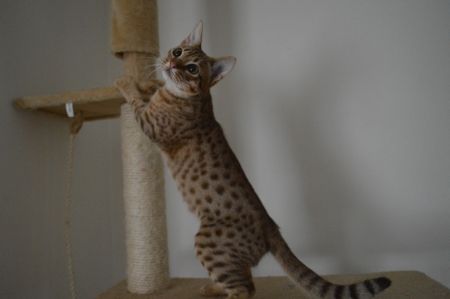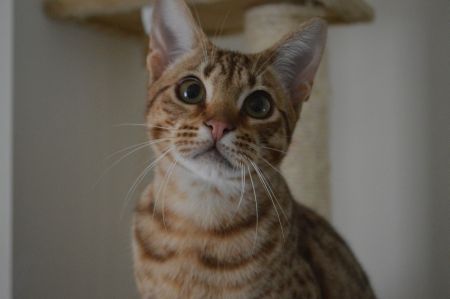 Pet name: Zayzee
Colour: Chocolate spotted (OCI b 24
)
Dam:
Champion Abyrose Emerald Dove (chocolate spotted)
Sire:
Champion Chezami Diago (cinnamon spotted silver)
Date of birth:
December 11 2014
Pedigree:
click here
Azazel is inherited PRA normal, PK-Def clear and Tritrichomonas Foetus free, bred from tested parents.
Azazel or Zayzee comes to us from Chezami cattery in New Zealand, part of a kitten swap we did to help both our breeding programs with new lines. Azazel is a gorgeous chocolate spotted boy, carrying cinnamon. Zayzee is a lovely, sweet, typical Oci boy who loves cuddles, is cheeky and loves to play fetch.
We look forward to Zayzee's first litters later in 2015.
Pictured at 5 months
Zayzee enjoying some time outside
aged 6 months